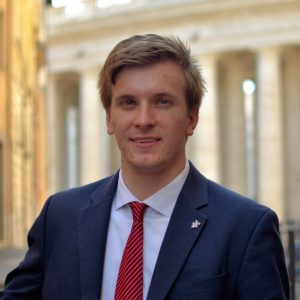 Dawid Szmigielski
Dawid is a teaching assistant and graduate student in the M.Sc. International Business program at Hamburg University of Applied Sciences (HAW Hamburg).
Raised on Chicago's North Shore, Dawid is an alumnus of a high school with presidential recognition. He holds a Bachelor of Science degree and is engaged in leadership roles on both the university and community levels. He has been formally trained in methodical-didactic competencies as well as in advanced research techniques. Dawid has applied such competencies in both academic and business settings; including in his work as an advisor to a delegation at the largest international diplomatic organization. Along with a student perspective, he offers linguistic, technical, and creative skills in his work with the team.
Dawid's research interests include i.a. syndicated financing, innovative finance in the context of development, economic diplomacy, faith-based finance, educational technology, and deeper learning concepts.